Nurseries, Gardening Professionals, Landscape Design Professionals & Clubs: Use The Unique Features of the Mulch to Set Yourself Apart From Your Competition & Increase Sales.
Five Online Tools on the Mulch To Increase Exposure & Make Money (click links to learn more).
Contact Mitch Shirts at (858) 248-0414 or This email address is being protected from spambots. You need JavaScript enabled to view it. to learn more.
The Five Tools Are:
Using our Plant Care Reminders to Make Money:
At the Mulch we've developed a Plant Care Reminder system to take your plant care knowledge and send it to your interested gardeners in the form of monthly reminders.  We automatically brand your plant care and deliver it each month to interested home gardeners based on the plants they purchase, plants they own and where they live. Learn more details about Monthly Plant Care Reminders Here.
#1. Provide Free Monthly Plant Care Reminders For The Plants You Sell.
Wouldn't it be great if you could say - "we have free monthly care reminders for this plant which can automatically be sent to you if you'd like". Well now you can with our Monthly, on demand, Plant Care Sharing System. Learn more about our Plant Care Reminders here.

Contact us to learn more and get started!
#2. Sell Monthly Plant Care Reminders.
Instead of giving monthly Plant Care Reminders away for free (as in tool #1), you can offer monthly Plant Care Reminders as an added service. You can charge a flat fee or a monthly fee.  We'll manage the Plant Care Reminders, you use your knowledge to make some extra cash.
There are a number of promotional opportunities you could host to promote either of these options:
Include Monthly Plant Care Reminders Each Time You Have Guest Speakers or Seminars. If you hold classes at your Nursery you can promote Plant Care Reminders as a take away to attending the class.
Set up a booth on special days for customers to request Plant Care Reminders. For instance after a purchase the customer can request Plant Care Reminders for three plants. They'll leave your nursery a satisfied customer and you'll be able to market to them for as long as they're receiving your reminders.
If you're selling the Plant Care Reminders (instead of giving them away) you can create a raffle or random give away for customers to "win Plant Care Reminders". Contests a great way to collect email addresses and promote your services.
#3. Use our Tag a Plant Photo, My Plants, & Professional Plant Portal to Make Money: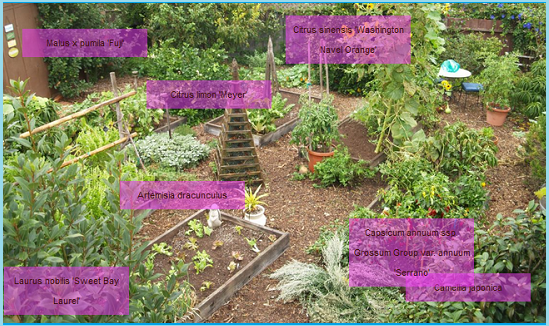 Offer a Service to Send a Representative From Your Nursery to Individual Gardens, Identify The Plants Growing In Their Garden and Leave them with Tagged Photos Which Link to Their Own Personal My Plants list on the Mulch.
At the Mulch we've created personal pages for our members where they can log, track and tend to their plants in our "My Plants" feature.
Provide your customer with TAGGED images of their plants which automatically connect to our plant encyclopedia and many ways to manage their garden.
Once their garden is TAGGED and linked to their personal page on the Mulch your nursery can provide Monthly Plant Care Reminders specifically For their garden (see tools #1 & #2).
 Contact us to learn more and get started!
#4. Let Us Feature Your Existing Gardening Articles and Experts on the Mulch. 
Care Guides, Plant Recommendations and Expert Spotlights - It's easy to participate and we'll promote them to our members, Facebook and Twitter followers.  This is a FANTASTIC way to share your gardening wisdom, get noticed, gain credibility and get visitors to your website. We link back multiple times to your business, blog or organization.
For Your Gardening Experts: You already have gardening experts working for you, we'll promote them, their background, beliefs and anything else gardening related.
Plant Care Articles: You probably have existing plant care sheets you hand out or are on your website. We'll take those articles, add your promotional information about your organization and links to your website and publish them on the Mulch. 
Plant Recommendations: Give us lists of a few plants you recommend to your customers and we'll promote them for you. These are very popular.
Contact us to learn more and get started!
#5. COMING SOON: Landscape Designers: Use Our Professional Plant Portal  to Communicate With Your Customers About Plants Before, During & After The Design Process.
Our online Professional Plant Portal focuses on communicating and sharing information about the plants you'll be using in their design and providing a permanent record for your client.
Before:
Communicate about plant choices (through Plant Portal).
Share a list of all the plants in your design (through Plant Portal).
During:
Create garden design as you normally would.
After:
Take pictures of the finished planting in client's yard.
Upload the photos and TAG the plant names to create a photo map (through Plant Portal).
Share the photos with the client.
Create (or use existing) plant care reminders which will automatically be sent to the client each month (through Plant Portal).
Automatically deliver a permanent resource for your clients to manage and care for their plants on the Mulch.
These features will seamlessly let your customers and clients have an intimate knowledge of your design and the plants you choose for them.
Contact us to learn more and get started!
No more CD's, paper print outs, or links to all sorts of different websites. Now all their plant information will be in one permanent, easy to manage place, with countless resources and plant care information to insure future success!
More About Our Monthly Plant Care Reminders : Use Your Plant Care Knowledge To Further Set Your Business Apart From The Competition.
At the Mulch we've developed a Plant Care Reminders system to take YOUR regional plant care knowledge and send it to your clients (or any interested gardeners) in the form of monthly reminders. 
Our Plant Care Reminders system lets you turn your existing plant care sheets, plant care tips, or monthly gardening calendars into interactive online marketing materials.
Regional and Timely Reminders.
With this system you automatically tell customers month by month, all year long, how to take care of the plants in your design and installation:
When to buy plants.
What products you recommend.
What regional climate issues affect plant care.
Problems to look for.
When to plant seeds.
When to fertilize.
When to Prune.
And much more.
Each plant care reminder is a reminder your company is there to help!
It's Easy to Use – Set it and Forget it!
Once a plant's care instructions are put into our system it can be used  for all of your clients and an unlimited number of gardeners can "use" or "subscribe" to the monthly information about the plant.
The best part is you don't have to monitor it all the time, just create plant care reminders once and we'll take care of the rest.
We'll Help You Every Step of the Way!
Besides Helping Your Clients, Plant Care Reminders Can Be Made Available to All Members of the Mulch. Let's do the Math on How Much Exposure This Could Bring You:
There is an unlimited number of home gardeners who could "use" your plant care reminders, it could be millions of people.
For each plant there are 14 possible tasks that could be performed each of the 12 months in a year.
Let's be conservative and assume there is an average of 3 tasks per month, per plant, that could legitimately be mentioned.
That would mean that each plant would have 36 incredibly targeted, timely "advertisements" or branding opportunities per year, which are automatically sent to each user.
Therefore, if you created just 100 different plants worth of plant care, it would create 3600 well received opportunities to put your brand in front of your target audience per year.
Or another way of looking at it - If we can get 1000 people to take any one of your plant care reminders, it will equal 36,000 advertisements that gardeners are actually happy to see.
We're constantly advertising and getting new gardeners to visit and join our website. These members are potential new customers for you.

Contact us to learn more and get started!

Learn More (Below) About How Our Plant Care Sharing Feature Can Help Your Gardening Business: